Kedves Faiparban Dolgozó Barátunk,
augusztus folyamán teljesen átdolgozzuk a Dunás árlistát, melynek az érvényessége 2017. szeptember 1. lesz.
Kezdjük a legfontosabb termékcsoporttal a DunaTREND ABS-ekkel:
- Az új árlistánkban a fix áras DunaTREND ABS élanyagok száma 11-ről 27-re növekedett. Ezáltal asztalosaink lényegesen kedvezőbb áron juthatnak a legkeresettebb élanyagokhoz.
- Gőzerővel folytatjuk az új EGGER színek legyártatását. Az egyszerűbb áttekintés végett ezeket az élanyagokat bele fogjuk tenni egy új fülbe, mely a DunaTREND Exclusive nevet kapta. A DunaTREND ABS élanyagok így három helyre lettek besorolva:
Az "ABS DunaTREND" fülben az

összes

élanyag megtalálható
Az "

ABS DunaTREND 2016/2017

" fülben a 2016. január 01 - 2017. április 15 közötti fejlesztéseink vannak
Az "

ABS DunaTREND Exclusive

" fülben a 2017. április 15-e utáni új fejlesztéseink kerülnek. Ez jelenleg főleg az EGGER dekorokra koncentrálódik, de persze nem marad így. Ahogy a többi forgácslap gyártó is bemutatja az új dekorjait, úgy lesznek feltöltve ide a Dunás új bemintázású ABS-ek.
Melamin fóliák:
Csökkentettük a legtöbb melamin fólia árát és fix árassá tettük az összeset. Mivel az augusztus folyamán beérkezett 46 új és szuper minőségű Biesenthal melamin fóliánkat tulajdonképpen másfél hét alatt koppig eladtuk, így a kezdeti mennyiség ötszörösét hoztuk be másodjára. Azoknál a dekoroknál ahol a 22-es méret mellett igény mutatkozott a 44-es méretre is, úgy azokat is behoztuk.
Élfurnérok / Éllécek:
A saját márkás és jelentősen kedvezőbb áru DunaWOOD élfurnérok idei bevezetése után a furnér alapú, többrétegű élléceknél is bevezetjük a saját márkás termékkört. Egyelőre csak 24/2-es méretben és egyelőre csak a bükk valamint a tölgy fafajoknál. Amennyiben komoly igény mutatkozik rájuk, úgy kiegészítjük ezt a termékkört más fafajokkal is.
Áremelés:
Sajnos van egy rossz hírem is! A konkurenciáinkhoz hasonlóan mi is kénytelenek vagyunk árat emelni. Az ABS alapanyagok, festékek és a felragasztást lehetővé tevő primer réteg beszerzési árai olyan mértékben drágultak ( Áremelkedés: 11-17%-al ) ebben az évben, hogy a szlovén beszállítónk már másodjára megemelte az árait. Visítottam, így megkaptuk az ABS gyártásához szükséges alapanyagok eredeti számláit. Én is láttam, hogy az a Terluran HI-10 ABS alapanyag, aminek a tonnája januárban még 1500€ volt, május elején már 1760€-ba került.
A második áremelést már július 1-től megkaptuk, de a nyári hónapokban nem hárítottuk át a Dunás vevőinkre. Szeptember elsejétől ellenben korrigálni kényszerülünk a Dunás élanyagok árait. Mivel a Duna Élzárónál minden transzparens, így az új árlistát feltesszük a szokott helyére a "Letöltések" fülbe.
Év elején a Reisser Kft. is árat emelt. Eddig nem érvényesítettük ezt sem, de szeptember elsejétől korrigájuk a csavar árainkat is.
Új nyitvatartás:
Jó hír ellenben, hogy a Dunás csapat szeptember folyamán kiegészül egy régi/új munkatárssal, Cserge Mónikával, így lehetőségünk lesz a Dunás raktárt ismét Hajnal Sándorral erősíteni. Ez az állomány erősödés egyértelműen azt fogja jelenteni, hogy a vevői megrendelések még precízebben és gyorsabban fognak a Partnereinkhez megérkezni. A Dunás raktár nyitvatartási idejét is meg fogjuk emelni, így asztalosaink szeptember közepe után 8.00-17.00 óráig szakmai segítséget és közvetlen kiszolgálást kaphatnak a Duna Élzárónál.
Minden kedves Partnerünknek kellemes hétvégét kívánok,
Üdvözlettel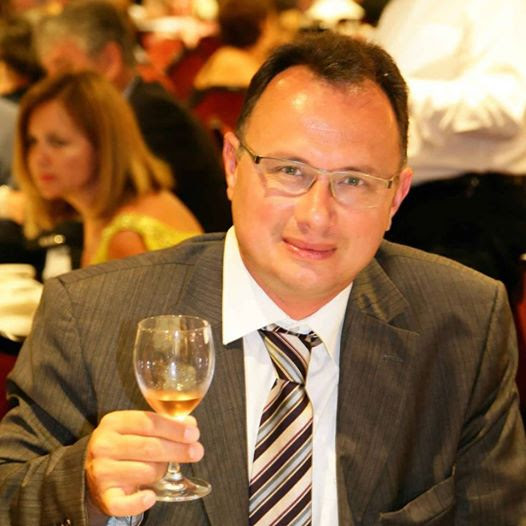 Dr. Nagy Béla Norbert
tulajdonos
és a Duna Élzáró Csapata
kumplast
Exclusive distribution of DunaTREND ABS products
Click on the picture for details!