Kedves Faiparban Dolgozó Barátunk,
Gondolom másnál is bolondokháza volt a mai napon! A három cégemben ( Duna Élzáró + 2 lapszabászat ) komoly sorállás volt ma, mivel a partnereink nem tudták, kapnak-e anyagot hétfőtől vagy sem? Én átolvastam a Magyar Közlöny mai számát és ez a gyors konklúzió:
A Duna Élzáró Kft. működésében semmiféle változást nem fog okozni a 2021. március 8-tól életbe lépő szigorítás!
A Kormány 104/2021. (III. 5.) Korm. rendelete a védelmi intézkedések ideiglenes szigorításáról:
(2) E rendelet hatálya nem terjed ki
a) a közfinanszírozott egészségügyi szolgáltatóra,
b) a kereskedelemről szóló 2005. évi CLXIV. törvény 2. § 18. pontja szerinti nagykereskedelmi tevékenységre.
A Duna Élzáró, mint élzáró anyag nagykereskedelem a 2021.03.08-án életbe lépő szigorítások ellenére is korlátozás nélkül működhet a fenti rendelet 1.§ 2. pont b) rendelkezésének alapján.
Ez azt jelenti, hogy hétfőtől a teljesen megszokott munkarendben felvesszük és kiszállítjuk az összes Dunás portékát. Nem zárjuk be a kaput, a Duna Élzáró standard ügyfele úgyis szakmabeli = B2B, akit simán kiszolgálok.
Ami nem fog menni: A korlátozások időtartama alatt nem állíthatunk ki magánszemély nevére számlát = ha egy partnerem kéri, hogy az általa elvitt élanyag, vasalat, ragasztó stb. portéka legyen már egy magánszemélyre nevesítve, azt el fogjuk utasítani. Ugyanígy megtagadjuk az esetlegesen beeső magánszemély kiszolgálását. Összefoglalva: Akinek van adószáma, azt kiszolgáljuk, akinek meg nincs azt nem. Az összes számla felmegy a NAV-hoz. Ezen kár megbukni!
Minden kedves Parterünket várjuk hétfőn 8:00-kor. A Dunás élanyag raktárak jól fel vannak töltve!
B.) A lapszabászataimban ( Új Bútor Centrum Kft, Székesfehérvár és Dunaújváros ) a gyártás szintén változatlanul működni fog, de hétfőtől csak B2B = kizárólag szakmai felhasználókat fogunk kiszolgálni. Itt egy kicsit macerásabb a sztori, mivel elég nagy a lakossági felhasználók köre. Az elég életszerűtlen, hogy egy lakossági felhasználót a nem létező adószáma megadásakor szűrjön ki az értékesítési csapat. Ezt meg kell előzni! Mi a zárt kapus és online értékesítést találtuk ki = az asztalos partner leadja az interneten a megrendelését. Ha ismerjük, kap egy átutalásos számlát. Ha nem ismerjük, kap egy pro-forma számlát. Az átvételt pedig 30 perces időintervallumra leosztva kontaktus és egyéb vásárló mentesen megoldjuk. Ez az átmeneti időszak így elviselhető korlátozásokkal jár minden oldalról. Ennek a fenti megoldásnak a törvényi szabályozása a következő:
3. Az üzletek nyitvatartásával kapcsolatos ideiglenes védelmi intézkedések
A kijárási tilalmon kívüli időben az R.-ben ( = 5:00 - 19:00 ig) meghatározott időben és feltételekkel megengedett a tartózkodás és a vásárlás:
c) a munkavégzés, a hivatásbeli kötelezettség, a gazdasági, mezőgazdasági és erdészeti tevékenység
elvégzéséhez nélkülözhetetlen anyagokat, valamint eszközöket árusító üzletben (így különösen a járművet, a gépet, az alkatrészt, az építőanyagot és eszközöket árusító üzletben), ide nem értve a főtevékenységként szórakoztató és háztartási elektronikai eszközöket forgalmazó üzletet.
A következő időszakhoz mindenkinek sok türelmet és kitartást kívánok!
Kellemes hétvégét kívánok minden kedves Olvasómnak!
Üdvözlettel: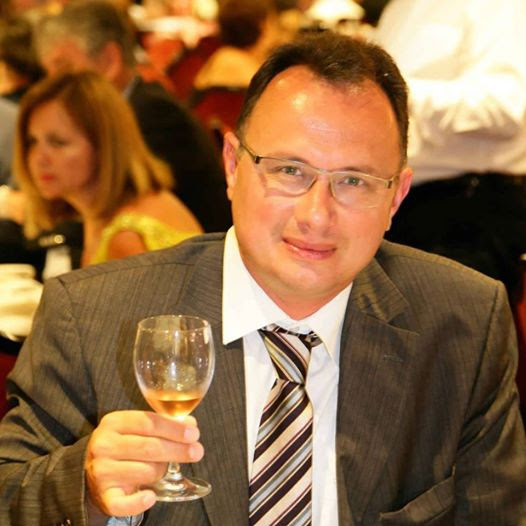 Dr. Nagy Béla Norbert
tulajdonos
és a Duna Élzáró Csapata
kumplast
Exclusive distribution of DunaTREND ABS products
Click on the picture for details!