Rendszeresen előfordul, hogy egy-egy partnerünk segítséget kér tőlünk a legjobban futó forgácslap dekorok meghatározásánál. A kérés teljesen jogos! Ha valaki eldöntötte, hogy nyit például egy lapszabászatot, lapanyag kereskedelmet, esetleg belevág korpuszbútor gyártásba, vagy csak a kínálatát egészíti ki egy másik gyártó forgácslapjaival – úgy azonnal felvetődik a kérdés, mely színek pörögnek és melyek azok, amiket elég rendelésre tartani?
Persze vehetném egyszerűre a figurát: Lehúzom a Duna Élzáró élanyag forgalmi statisztikáit, sorba rakom őket, aztán tessék, ezt kell szeretni, ez a tuti. Csakhogy ez a lista - bár igen jól közelítene - de nem lenne teljesen azonos a forgácslap gyártók TOP listájával. Ugyan a Duna Élzáró a magyar élanyag kínálat egyik meghatározó szereplője, de rajtunk kívül is van néhány cég, melyek szintén jó élanyagot árulnak és a piaci szegmens egy részét szintén lefedik.
Szóval begyűjtöttük a hazai forgácslap kínálat legjelentősebb részét adó felhasználók TOP-listáit, kivettük belőle azokat a gyártókat, ahol a közelmúltban dekorváltás történt (EGGER) és képeztünk egy listát, amivel nem lehet mellé vetődni! Biztos, hogy egy zalaegerszegi nagykereskedő Falcós TOP listája eltér némileg egy szegedi gyártó TOP listájától, de ezek az eltérések a dekorok tényleges forgalmat adó részénél nem lesznek relevánsak. Nézzük hát a Kastamonu, a Falco és a Byspan TOP 15-ös listáját:
Kastamonu toplista
Falco toplista
NR
Kasta gyári azonositó
Megnevezés
Kumplast Cikkszám
NR
Falco gyári azonosító
Megnevezés
Kumplast cikkszám
1
5022030
D152 ps10 korpusz fehér
803882
1
DK Y116
Korpusz fehér
803882
2
5022037
D129 ps14 front fehér
809070
2
DK Y577
Világos Sonoma Tölgy
811010
3
5027623
A842 ps19 vil.sonoma tölgy
806690
3
DK Y637
Éger
802340
4
5023194
A818 ps17 bavaria bükk
802282
4
DK Y103
Front Fehér
800001
5
5022036
D129 ps10 front fehér
809080
5
DK Y616
Gyöngy Colobra
810000
6
5023179
D123 ps14 világos szürke
803820
6
DK Y463
Európai Juhar
801060
7
5023794
A319 ps17 juhar
808690
7
DK Y121
Prémium Fehér
809080
8
5032370
A865 ps19 vil. antik tölgy
809340
8
DK Y404
Vilrágos Cseresznye
806120
9
5023207
A835 ps11 calvados
801260
9
DK Y551
Sötét Szilva
807350,
806810
10
5023142
A800 ps17 öregcseresznye
806120
10
DK Y489
Sötét Calvados
801260
11
8042078
P100 evogloss fehér
805420
11
DK Y588
Canyon Tölgy
808330
12
5023189
A807 ps11 svájci szilva
807350
12
DK Y587
Country Tölgy
808750
13
5023192
A809 ps11 moldáv akác
808790
13
DK Y508
Sötét Lyoni Dió
805840
14
5022046
D143 ps14 antracit
807480
14
DK Y611
Luna Szil
808620
15
5027519
A847 ps19 antikolt tölgy
808330
15
DK Y627
Fehér Arwen Tölgy
812920
Byspan toplista
NR
BYSPAN gyári azonosító
Megnevezés
Kumplast cikkszám
1
BY 601 SM
Korpusz fehér
804471
2
BY 605 SM
Frontfehér
809080
3
BY 600 SM
Jégfehér
809080
4
BY 325 SWN
Sonoma tölgy
811010
5
BY 124 SWO
Bavaria bükk
806830
6
BY 605 PE
Prégelt frontfehér
809070
7
BY 482 SWO
Juhar
809290
8
BY 365 SWN
Canyon tölgy
809340
9
BY 351 SWN
Sötét Sonoma tölgy
803790
10
BY 348 SWN
Boniface tölgy
810125
11
BY 370 SWN
Wellington tölgy
806420
12
BY 621 PE
Hamuszürke
802800
13
BY 605 SWN
Mélynyomott frontfehér
813140
14
BY 358 SWN
Yukon tölgy
809350
15
BY 100 SWN
Bodega
803741
Természetesen a fenti gyártók 100 feletti dekorszámmal rendelkeznek, de a lista végét már csak az igen bátrak és a kimondottan exkluzív nagykereskedők viszik. Nagyon nem mindegy, mely dekorokat vállalok be m2 szabásra ( = nincs rizikó, a maradék maradhat a gyártónál, majd elviszi a következő vevő ) és melyek azok, ahol már érdemes ragaszkodni a teljes táblás megrendeléshez. Én azt hiszem, hogy egy TOP 30-as listát még regionális szinten is raktáron lehet tartani! Ugyanez igaz, az ezekhez a forgácslapokhoz passzoló élanyagokra. Ezeket kár a napi igény szintjén, esetleg tekercsbontással vásárolni. A tej és a kenyér mindenhol futó termék!
A fenti gyártók TOP 30-as listáit feltettem a Duna Élzáró WEB oldalán a szokott helyre: a "Letöltések" menüpontba.
Akit érdekel: Kérem kattintson ide!
Mindenkinek kellemes hetet és ragyogó napsütést kívánok az őszutóra!
Üdvözlettel: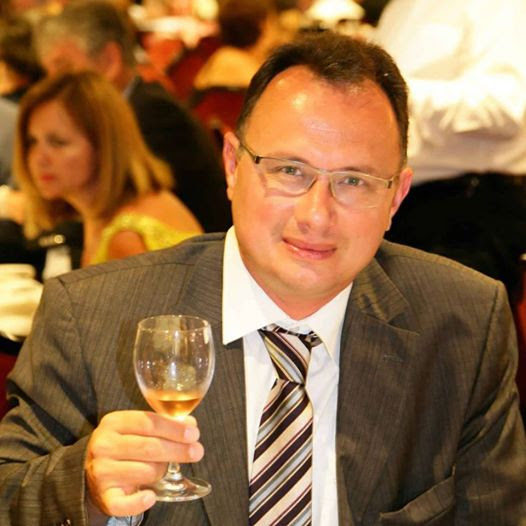 Dr. Nagy Béla Norbert
tulajdonos
és a Duna Élzáró Csapata
kumplast
Exclusive distribution of DunaTREND ABS products
Click on the picture for details!