Kedves Faiparban Dolgozó Barátunk,
ez most megint egy ünnepi témájú hírlevél lesz. A Duna Élzáró ugyan csak 2 év múlva lesz tizenöt éves, de a heti meetingen rádöbbentünk, hogy a DunaTREND ABS-eket és ezzel együtt a szlovén Kumplast céges kapcsolatunkat bizony 5 éve kezdtük el formálgatni! Öt év sok idő - rengeteget dolgoztunk ennek a DunaTREND-es termékkörnek a megteremtésén.
Emlékszem, milyen reménytelennek tűnt a szlovén gyártónak elmagyarázni, hogy hiába az óriási kollekció - ha a magyar piacon futó forgácslapokhoz csak 30 dekor passzol, akkor ezzel kell elkezdeni a kilincselést. Na, nem is ment! Ezután egy óriási fejlesztést kezdtünk el közösen! 2012 év végére már volt vagy 100 színazonos dekorunk - ezzel már meg lehetett az egykori Partnereinknél úgy is jelenni, hogy nem aratott az ember egy azonnali gúnyos mosolyt. Természetesen ez a dekorféleség mára már a régi Hranipexes időinket is meghaladja. Elcsodálkoztam a legutóbbi leltár kapcsán, hogy egyedül a DunaTREND-es ABS-ekből több, mint 2000 féle cikk érhető el nálunk azonnal! raktárról. Mivel a 0,4-es méret mellett a vastag 1,8mm-es ABS legalább 2-3 szélessége is kapható, így gyorsan számolható, hogy valahol bő 400 környékén van a színazonos dekorjaink száma. Ennyi fért bele az elmúlt 5 évbe - a szlovén beszállítónkkal kéz a kézben a 15-szörösére növeltük az egykori harminc dekoros kollekciót!
Ebből a 400 dekorból a következő hetek folyamán kiválasztunk egy komoly tételt, mondjuk 50-60db-ot - és csinálunk egy jubileumi akciót! Én hiszek abban a marketing alaptézisben, hogy az ember ne akciózza azt az áruféleséget, mely a forgalmának a gerincét adja = a DunaTREND ABS-eket. Ezért volt eddig a Dunánál, már mindenféle Döllken, Hranipex, vasalat stb. akció - de a DunaTREND ABS-eket eddig nem adtuk olcsóbban.
Ettől most egy icipici időre eltekintünk és jubileumi akciót hirdetünk meg ezekre a TOP-aktuális termékekre! A Dunás csapat kiválasztott 19 dekort ( ennek a bő fele DunaTREND 2016-os = a legújabb fejlesztéseink, melyek éppen csak beérkeztek! ) és készítettünk egy akciós árat, ami csak bő 1 hétig érvényes:
21/04mm: kb. 21 Ft/m
21/1,8mm: kb. 62 Ft/m
42/1,8mm: kb. 124 Ft/m ( 315 Ft/EUR árfolyammal számolva )
Az egyszerűség kedvéért programoztam egy extra fület "Jubileumi DunaTREND ABS akció" névvel a Dunás WEB áruházba. Ide fel is tettem a heti akció színeit. ( Mivel lusta vagyok kétszer programozni, ezért elkészítettem már az "UNI" fület is, de ezek a DunaTREND Uni dekorok csak a következő jubileumi akcióval = 2 hét múlva jönnek...)
Akit érdekelnek ezek az akciós dekorok + az áraik: Kérem kattintson ide!
Az akciós dekorok átnézeti táblázatát és forgácslap megfelelőségeit feltettem a "Letöltés" fülbe:
2.
Január közepén a szokásos évadzáró Kumplastos bulin részt vettek a meghatározó Kumplast kereskedők, közöttük természetesen a Duna Élzáró is. Megnyugtató volt meghallgatni, hogy 2016-ban is - hasonlóan az elmúlt 3 évhez - a Duna Élzáró Teamje adta el a legtöbb Kumplastos élanyagot!!! Ez valahol 7 millió folyóméternyi ABS-t jelentett, ami természetesen a Partnereink tevékeny részvétele nélkül nem sikerülhetett volna. Megtisztelő bizalmukat ezúton is köszönöm!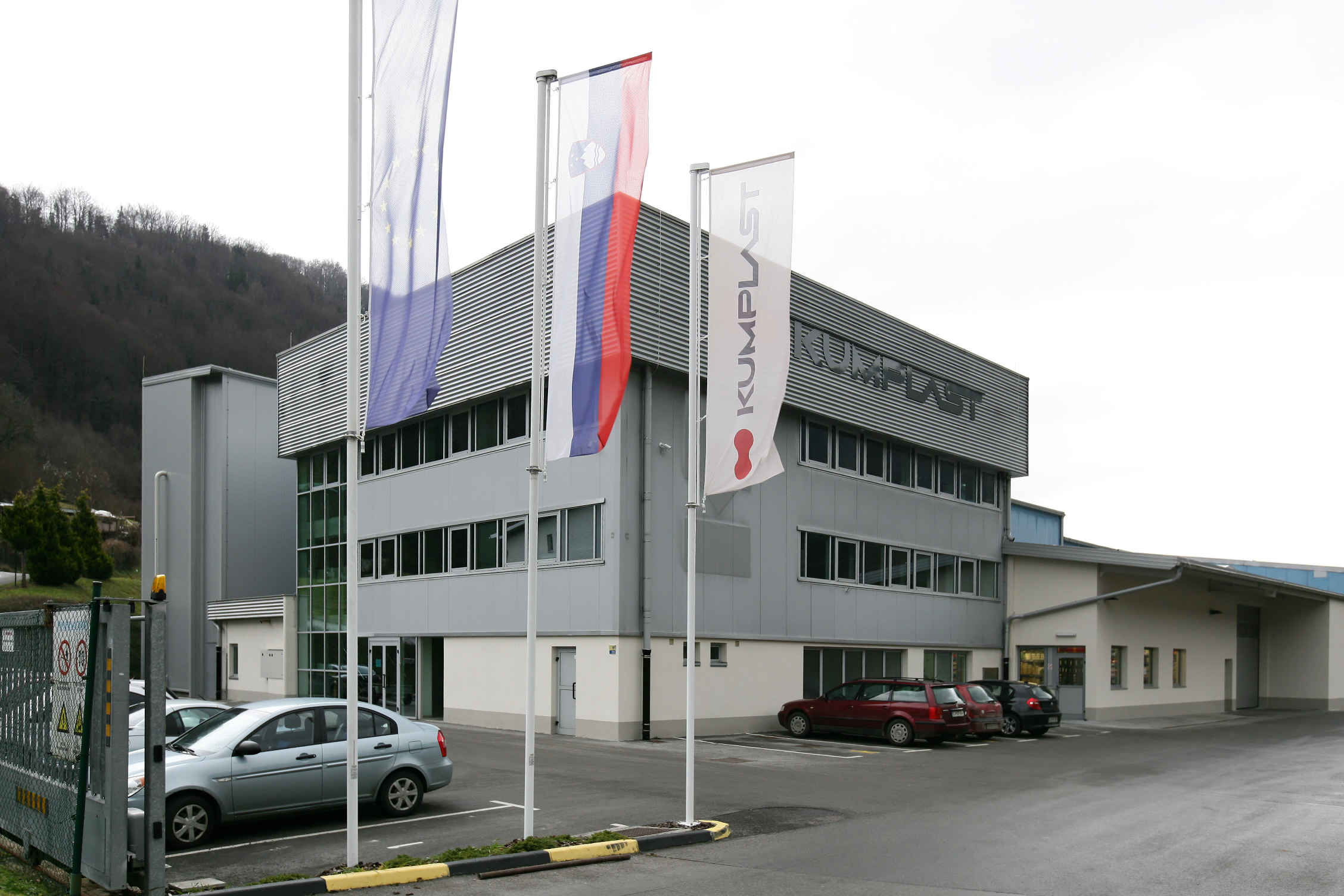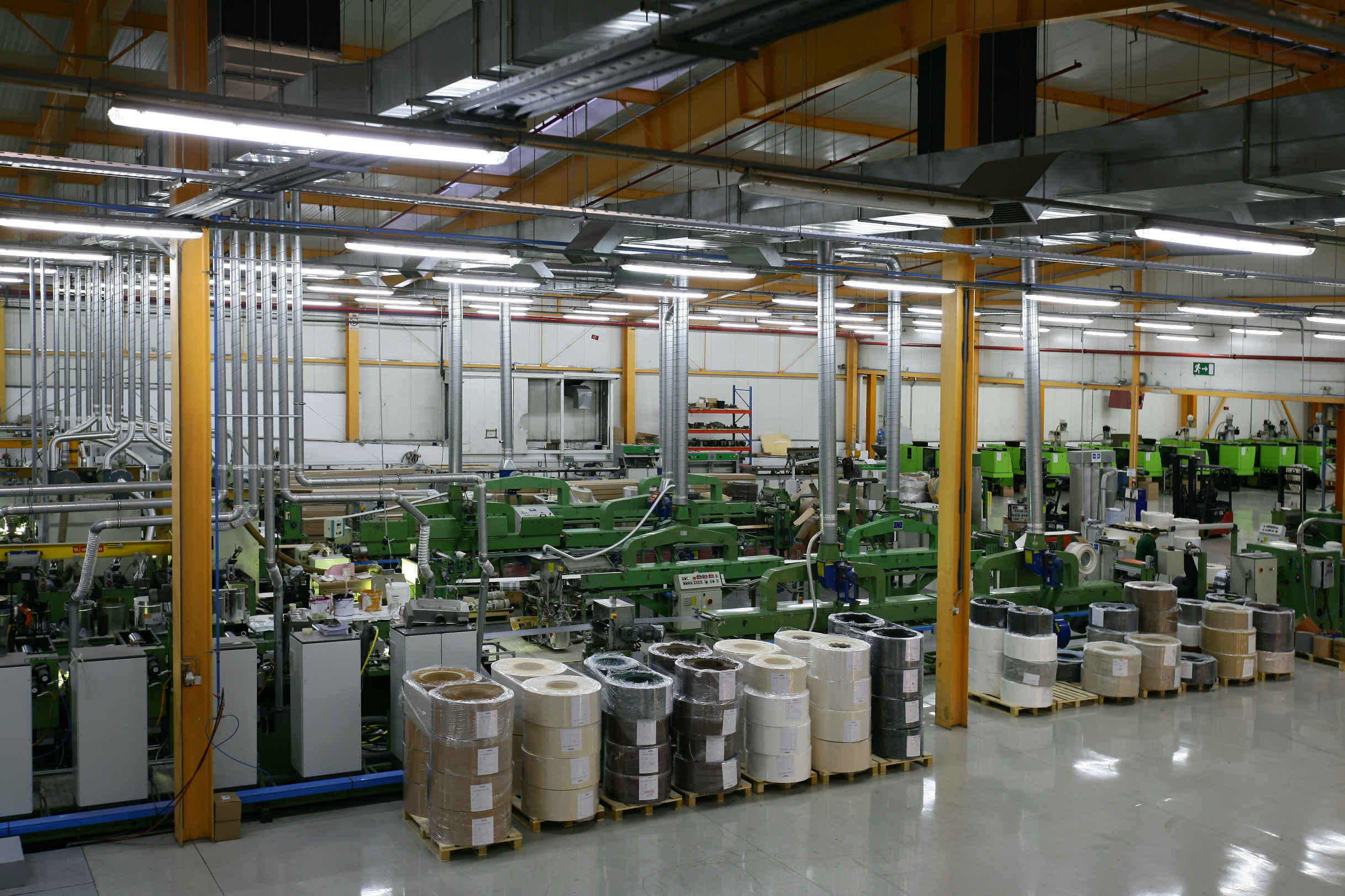 A 2017-es év legfontosabb Kumplastos fejlesztésének az ígérkezik, hogy az anyatekercsek 80%-át közvetlen a gyártás után automatikusan felvágják a legfontosabb futó (21-es és 42-es ) méretekre. Ez az átfutási időt jelentősen csökkenteni fogja, hiszen az Express program így nem anyatekercsben lesz raktározva, hanem azonnal komissiózható kész tekercsekben.
A pénteki buli után meg lettünk hívva egy ljubljanai városnézésre, amin érdemes volt részt venni. Én ugyan már minden évszakban láttam a szlovén fővárost ( ezt az aranypofa és élhető 280.000 lakosú várost ), de ekkora hóhoz még nem volt szerencsém. A forralt bor és a sült gesztenye nagy szerencsénkre itt is rendelkezésre állt, így a ljubljanai várat a hideg ellenére is jó kedvben abszolváltuk( Azt tudtam, hogy itt a várban az osztrákok vendégeként raboskodott az első magyar miniszterelnök, Batthyány Lajos is. Azt ellenben csak most hallottam, hogy saját inasa lehetett, szabadon járhatott-kelhetett, elhagyhatta a várat, csak vissza kellett térnie. A becsület az becsület: Ha szavát adta, nem szökött el!)
Néhány képet feltöltök ennek a hírlevélnek a végére, a többit pedig felteszem a Dunás WEB áruház Képgalériájába. Aki megnézné őket, úgy kérem kattintson az egyik képre.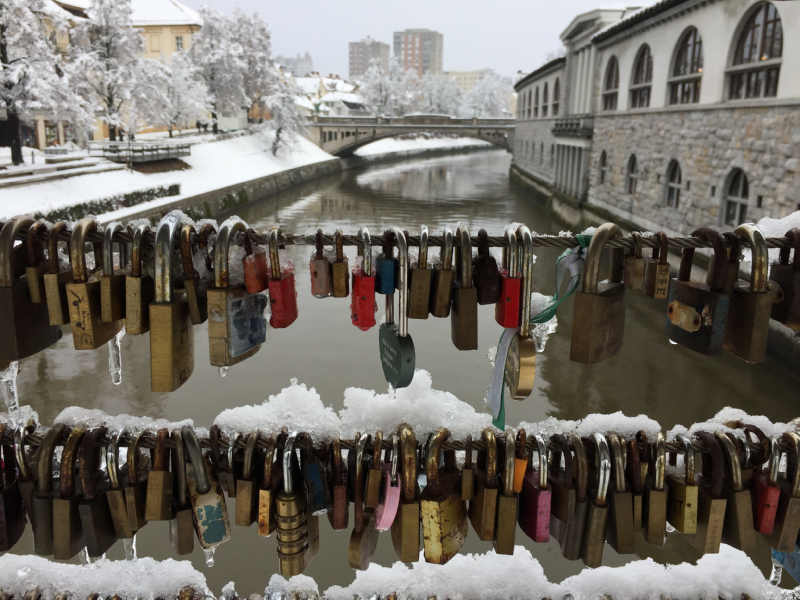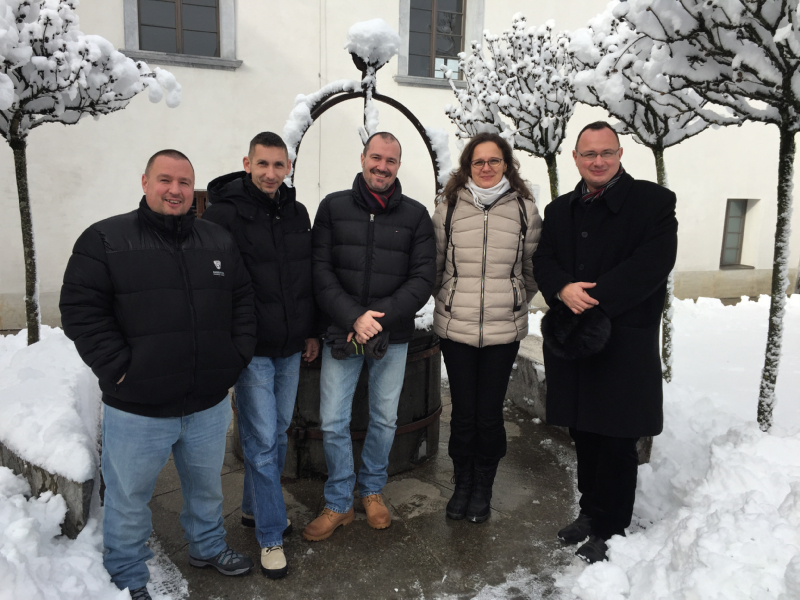 További kellemes napot kívánok,
Üdvözlettel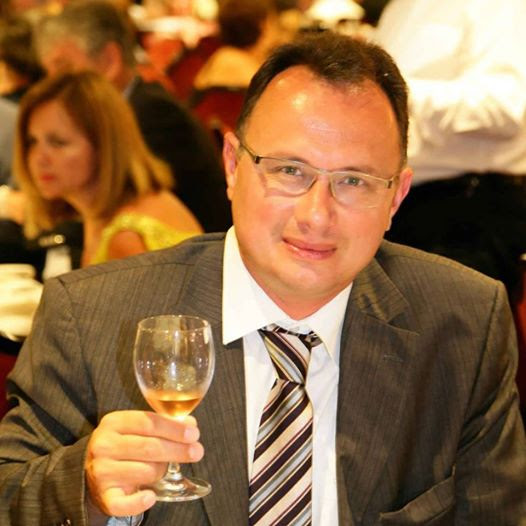 Dr. Nagy Béla Norbert
tulajdonos
és a Duna Élzáró Csapata
kumplast
Exclusive distribution of DunaTREND ABS products
Click on the picture for details!