Kedves Faiparban Dolgozó Barátunk,
hallgatom az Info rádióban az internetes kereskedelem idei alakulásáról szóló beszélgetést. Érdekel a téma, mivel a Duna Élzárónál 5 éve indítottuk a WEB shopunkat a www.dunaelzaro.hu oldalt.
A főbb elhangzott adatok a következők voltak:
- Az interneten vásárló magyarok száma: 4 millió fő
- Átlagos költés / vásárló / év : 134.000 Ft
- E-kereskedelmi szektor által megtermelt GDP részarány: 3,32 % ( Forrás: XIV Elektronikus Kereskedelmi Konferencia )
Ilyen átfogó adatokkal ugyan nem rendelkezem, de természetesen azonnal le tudom húzni a Duna Élzáróra vonatkozó információkat:
- Az első féléves bő 200 Millió Ft-os forgalmunkból az E-kereskedelem részaránya 58,4 %-ot tett ki idén. Mivel ugyanez az arány 2016. I. félévében 52,9 % volt, így ez egy egyértelmű emelkedést jelent. Az internetes aktív vevők aránya még ennél is nagyobb arányú pluszt mutat: 2017 I. félévében 29,7%-al többen használták a Dunás online felületet, mint tavaly.
Aki netán gondolkodik egy WEB áruház elindításán, úgy vágjon bele bátran! Semmit nem veszíthet! Én csak azt bánom, hogy a Dunás WEB áruházat nem 10 évvel ezelőtt indítottuk útjára!
A Dunás WEB oldalon a "Tudástár" fülben van egy jó előadás arról, mire is érdemes ügyelni egy WEB áruház tervezésekor. Őszintén bevallom, hogy a Dunás WEB áruház motorja egyedi fejlesztésű és sokmilliós kiadással járt - tehát nem az előadó csapattól van. Amikor valaki a nála futó termelésirányítási vagy kereskedelmi rendszerét szeretné összekötni a WEB áruházzal az igen húzós végösszeggel társul. A Dunánál vagy 10 beszállító 5000 feletti termékfélesége érhető el azonnali raktármennyiségekkel real time = valós adatokkal ( ABS, Melamin, Élfurnér, Ragasztó, Vasalat, Tisztítószerek ). Ezt az átláthatóságot egyik élanyag versenytársunk sem vállalta fel... Mióta idén az ABS vagy PVC élanyagok alapanyag ára megemelkedett bő 20%-al, néhányan még az árlistáikat is leszedik az oldalukról!
Szóval vissza az E-kereskedelemre: Akit érdekel a téma és szívesen indítana egy néhány tízezer forint költséggel + csomó saját munka befektetésével járó bérelt WEB áruházat, az nézzen bele a Dunás szakmai nap erről szóló előadásába. Aktuálisabb, mint valaha!
A " WEB áruházat, de hogyan? " című előadást ( időtartam: 50 perc ) itt találja:
2. Ingyenes kiszállítás ezen a hét pénteken ( 2017. július 28 -án ) a Dunánál!
Ilyen akciónk már régen volt! Pénteken mennyiségtől és értéktől függetlenül ingyen kiszállítjuk az ország egész területén a Dunás WEB áruházon keresztül megrendelt árucikkeket.
Nem muszáj péntekig várni a megrendeléssel! Aki a megrendelés során ( 5/3. lépés) a szállítási adatok megadásakor beleírja a megjegyzés rovatba, hogy "ingyenes kiszállítással kérem" úgy a Dunás csapat az árut előkészíti és pénteken fogja kiküldeni. A pénteki WEB-es megrendelések esetén automatikus lesz az ingyenes kiszállítás. Természetesen az összes Dunás termékre érvényes a 30 napos pénz visszafizetési garancia: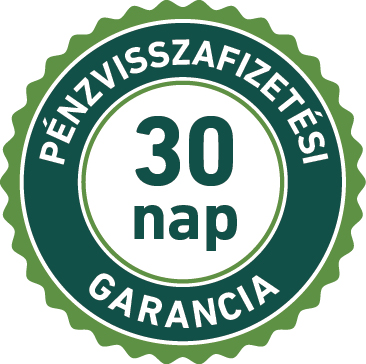 Nagy hiba most kihagyni azon áruféleségek megrendelését, melyeket eddig a kiszállítási díj miatt nem rendeltek meg. Gyerekbútorra fogantyú, konyhára LED világítás, 2 db lógó pánt cseréje - csak ötletelek!
( Én is alig várom, hogy a szentendrei medencés cég ingyenes kiszállítást hirdessen! Egy 40 Ft-os "O" gyűrűre lenne szükségem, de az 1600 Ft-os kiszállítási díj valahogy visszafogja az aktivitásomat. Persze nyáron várhatom ezt a lehetőséget... )
Akit érdekel a magyar bútoros szakmának készített, az egyik legátfogóbb raktári készletet kínáló WEB áruház ( www.dunaelzaro.hu ): Kérem kattintson ide!
Nem veszíthet semmit! Pénz visszafizetési garancia + ingyenes kiszállítás pénteken! Érdemes kipróbálni!
Kellemes hetet és jó böngészést kívánok minden kedves Olvasómnak!
Üdvözlettel: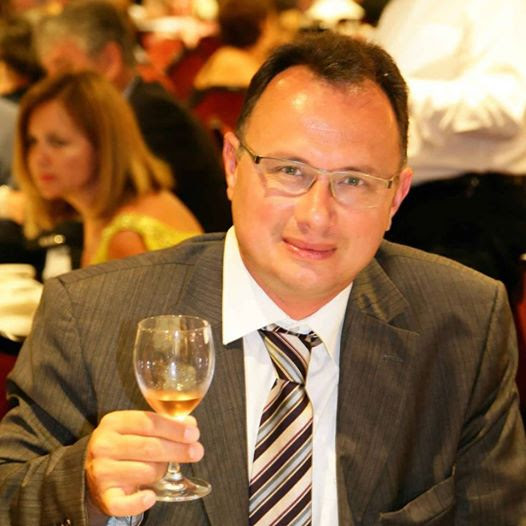 Dr. Nagy Béla Norbert
tulajdonos
és a Duna Élzáró Csapata
kumplast
Exclusive distribution of DunaTREND ABS products
Click on the picture for details!